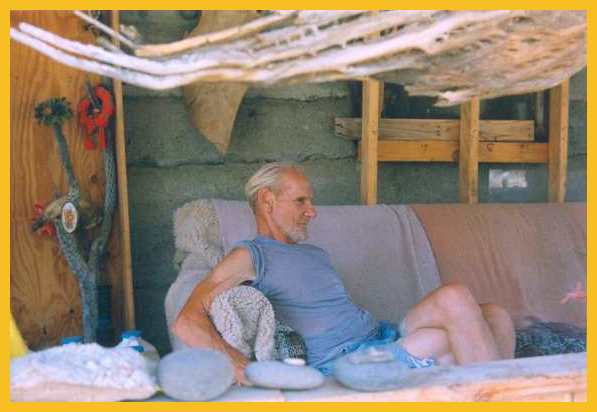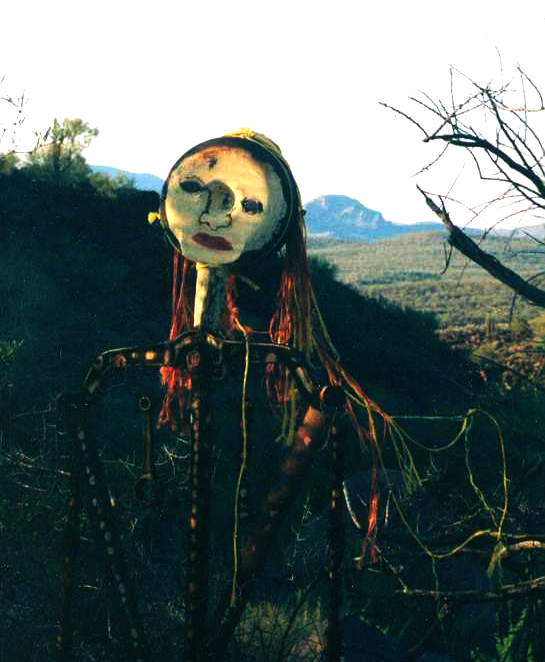 George Brucha was a very resourceful artist who lived a primitive life in the Arizona desert.
George not only mastered the use of traditional canvas and oil paint, but he also created art from objects others might consider junk. On his daily walks through the desert with his trusty dogs, he would find treasures that he would incorperate into his sculpturs and and paintings.
Living so close to nature without the many distractions of moderan life, George was uniquely aware of the changes to the enviroment around him. He expressed those concerns with his paintings of what he saw as a dying planet.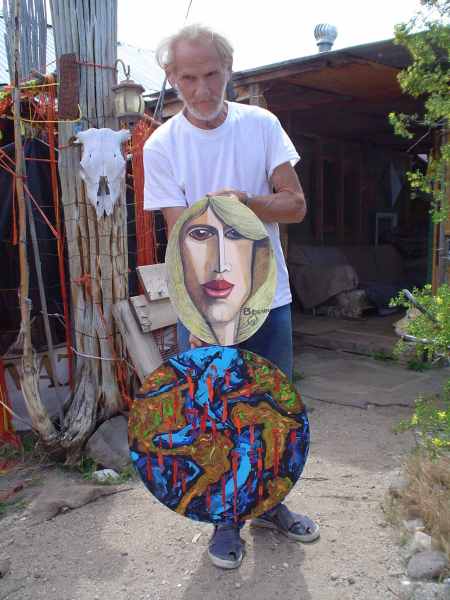 A Moment In Time